How Do I Find My Version Number of LeanData Follow
If you ever need to find out which version of the LeanData App you are on, there is a very easy way to see your App Version and SFDC Org ID.
To Find Your App Version:
Open the LeanData App.
Click on Admin in the lower part of the side menu.
The App version will be displayed with other admin information.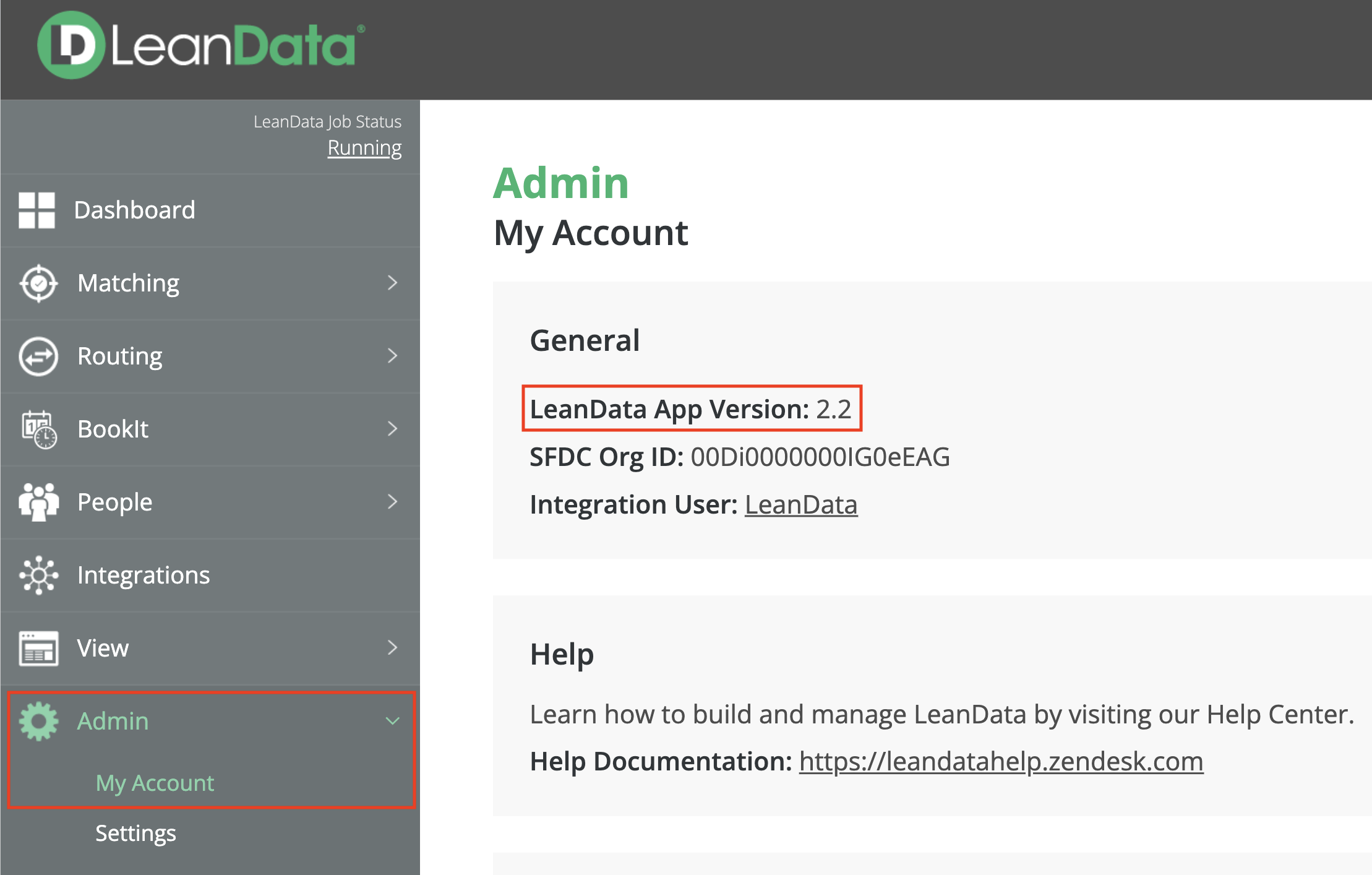 You will also see the Org ID for your Org in SFDC.