Paste Error When Copying and Pasting Nodes Follow
If you are new to LeanData or have recently updated your Chrome Browser, you might encounter an error when copying and pasting nodes in a Flowbuilder Graph.
This is due to a setting in Chrome Browsers, that blocks copying to the clipboard. You can temporarily change this setting by clicking on the lock icon next to the URL. Set the slider next to Clipboard to on.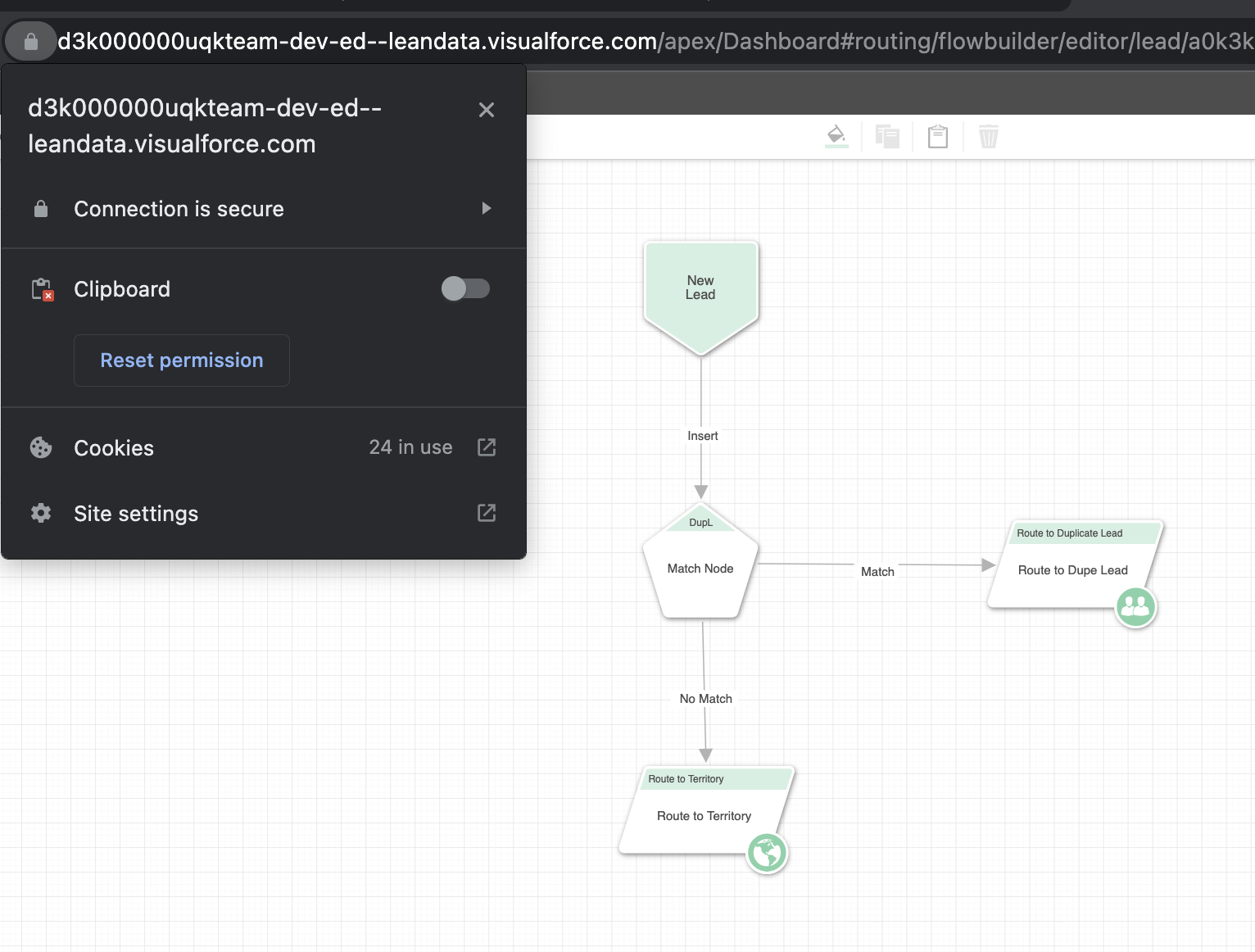 The browser will prompt you to restart your session. You can reset this permission so that you do not run into this issue. Click on Reset Permission to change this setting.
Select Allow for the Clipboard setting. Close the settings screen and restart your browser.